Under Body Snow Plows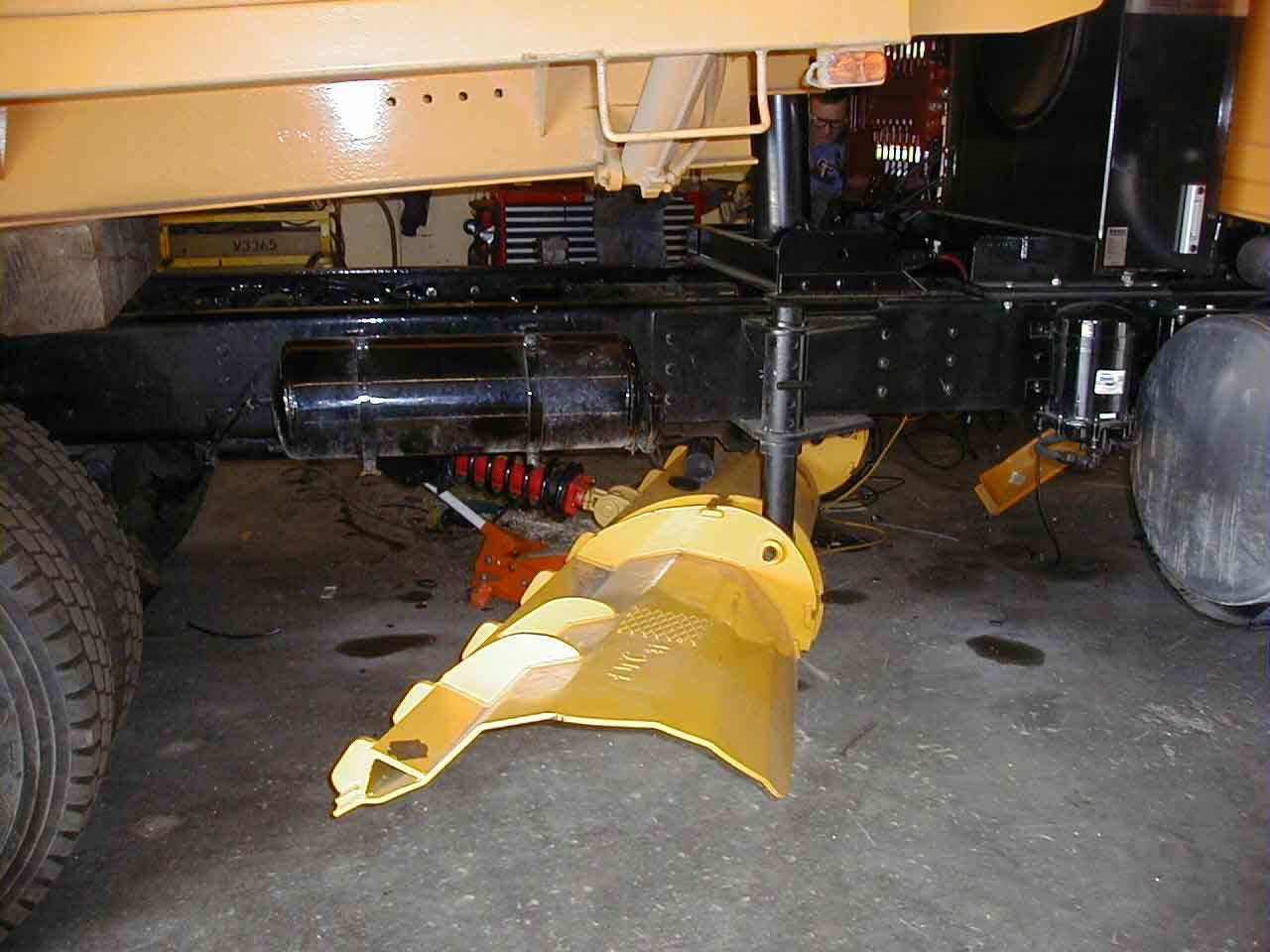 Over its 30 year history it has proven its design strengths with long life and low maintenance costs. Monashee Manufacturing has been producing the truck snow plow assembly for 20 years, selling over 1000 units as well as maintaining an excellent snow plow part inventory to ensure prompt, quality customer service.
Because of the plows placement midway between axles it has the ability to apply significant down pressure for removing hard pack ice and snow while evenly distributing the plowing force over the frame of the truck. Each plow is fitted with a safety trip mechanism on the cylinder assembly that allows the plow to react efficiently to any immovable objects it may encounter.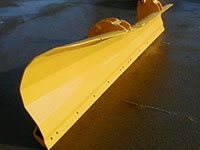 It is normally outfitted on tandem axle trucks dump trucks but can be fitted to single axle dump trucks when required. This is a fixed angle, 10 ft long mould board, able to clear a path 8.5 ft wide and is commonly used with and without additional front plows or wing plows.
Currently our truck snow plow assembly is used by Highways Maintenance Contractors full time in combination with front plows to achieve bare highway conditions even in our peak snowfall season. It is also popular with city's and municipalities for its ability to clear narrow and crowded urban streets.
For snowplow pricing, delivery and parts re-order contact:
Grant VanderMye
grant.van@monasheemfg.com
1-250-762-2646
Toll Free 1-800-663-4365

To view our plow specifications, click the thumbnail below:
To aid in identifying the parts you require, use the exploded view diagram and labelled images below.